Weddings and engagement parties designed and presented with style and class.
Unique Wedding Venues
From booming guest ceremonies to intimate receptions, our wedding venues offer a rare selection of styles and aesthetics from airy and industrial, to lush and organic, from dark and moody, to timeless and elegant.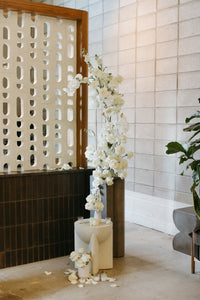 Wedding Event Spaces
Turnkey Wedding Experiences
Our venues have multi-faceted spaces, enabling guests celebrating their special day to host their ceremony with us, dine at our venues, dance the night away, or do all of the above, all in one place. Hosting your wedding at an SHG venue ensures a seamless experiences from start top finish, taking the stress and anxiety out of your special day.
Experienced & Practiced Chefs
Hosting a wedding at an SHG venues ensures a recognized chef is preparing and curating the food menu for the day of the wedding. Eliminate risks of food quality, setup and takedown, or service standards by selecting one of our established venues to host your reception.
Vendor & Rental Integration
Take the guesswork out of a fabulous wedding. Let our events team work with you or your event planner to coordinate photographers, event rentals, and other weddings vendors to ensure a smooth and enjoyable event.
Book Your Wedding
Read to talk about hosting your wedding with SHG? Fill out the form below and a team member will be in touch with you shortly.